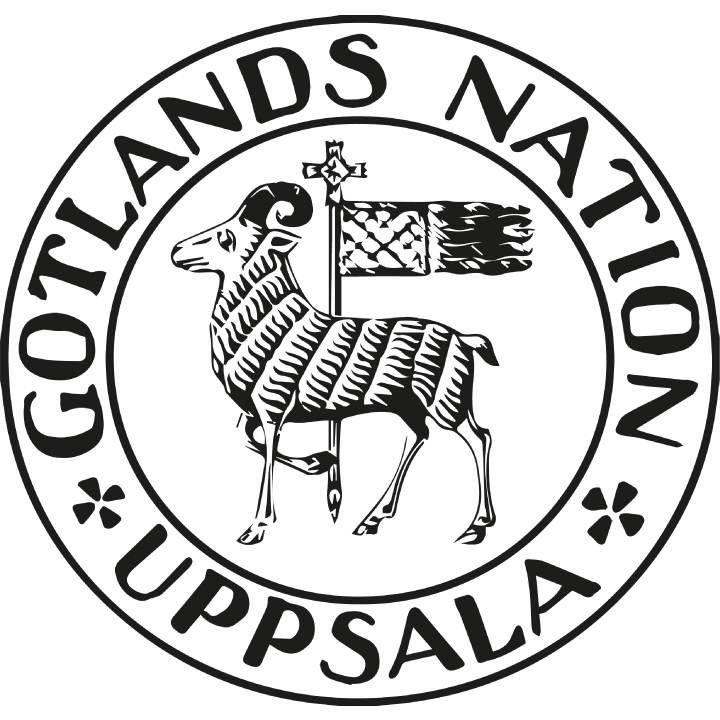 Gotlands nation
At Östra Ågatan 13, right next to the Fyris river, with a great view of the Cathedral, you find Gotland's nation, the only one on the right side of the river and the only one that's organically certified through KRAV. We may be small, but we have many different activities, which makes it easy to become a part of the nation and our community.
About the nation
Welcome to the nation on the right side of the river! With a little more than 700 members we are the second smallest nation in Uppsala. The perfect size, according to us! At Gotlands everybody know each other and it's easy to get involved and become a part of the nation. We're also very proud to be organically certified through KRAV since 2014.
At Gotlands there are many different things to do and to get involved in. Come and study in our Study Fika, have a fika in Jakens Café and grab a burger in Bettys pub (named after the first female student in Uppsala, the Gotlander Betty Pettersson). Or why not be the one who makes the coffee, bakes the cookies, pours the beer or fries the burgers? The nation is run by the voluntary work of students. Do you want to become a part of our functionary group, get to learn new things and meet new friends? Come by the nation and we'll help you find something to do!
As the proud Gotlanders we are we do our best to stay in touch with Haimön (our Home Island) and our Gotlandic heritage. This gives you the possibility to take part in things like: the trip to the island Fårö in August where we have, for more than 50 years, arranged a täckating (traditional roof-laying followed by a party) together with Fårö täckarlag, eat the Gotlandic delicacy lambshead at our biggest and most popular gasque the Lambskull gasque and compete in the old Gotlandic sport stanggstörtning.
Välkummen heit, välkummen haim!
Membership fee per semester: 290 kr
The nation's housing
Gotland nation has long had 20 student rooms in nation building in Östra Ågatan 13. It is fair to say that this place has the best location of all student rooms in Uppsala, right in the center next to Fyrisån. Since autumn 2008, the nation has also 24 apartments on Rackarbergsgatan 15 in a new building.